Last couple of months have been a bit of a super mixed bag!
I turned 30. I am now old™ according to my wife.
We finally went on our honeymoon!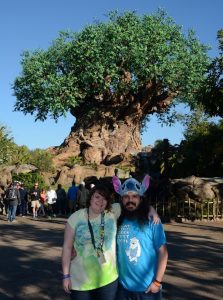 Our L5R campaign has really started to gather steam and I'm writing fiction for it with the other players.
It has also spawned a podcast, and we've actually recorded two episodes. I'm currently editing the second one.
I'm still working very far away from home… and now I'm worried there won't be work immediately after, but we'll cross that bridge… in a month.
The Fate world I was working on still needs work, but I think I can see what it needs more clearly now.
And I'm hoping my posts moving forward will be more on topic: RPGs, Writing, and shenanigans, but I make no promises.